This Where am I? entry provoked responses split 50:50 between this being Pollokshields West or Maxwell Park. So here's some more evidence.
Although only Maxwell Park Station building survives after a careful restoration, it wasn't the only island station house on the line. Pollokshields West had a station house of the same design, as seen here, until the late 1980s.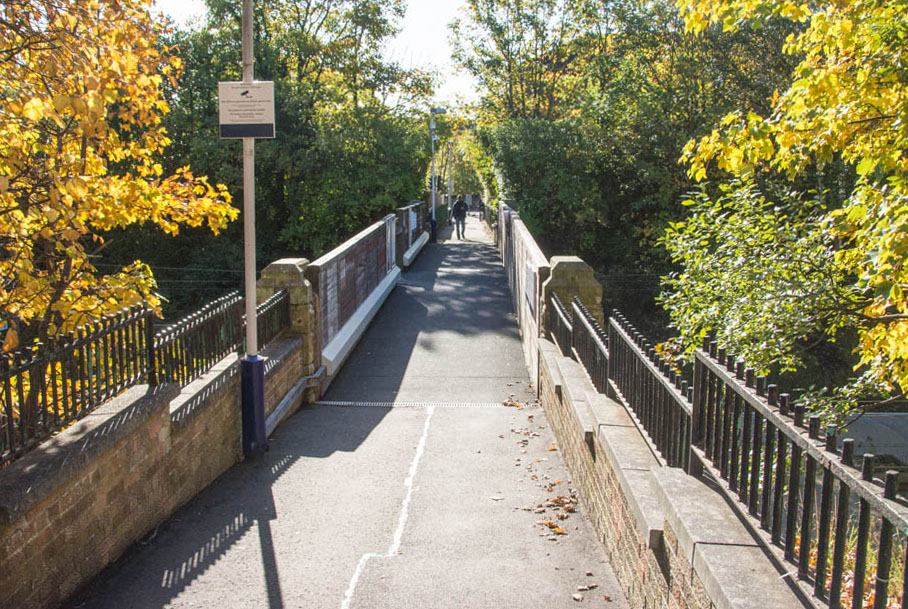 Pollokshields West Station seen from the Terregles Avenue entrance, in 1987 (Ewan Crawford, Railscot), and again in 2018 .
The Cathcart District Railway
The Cathcart District Railway was proposed to provide a loop line to run from the Caledonian Railway's new Glasgow Central Station through the fields of the southside, to provide transport for the newly developing suburbs. Only the eastern arm was built initially, extending through Pollokshields East, Queens Park, Crosshill, Mount Florida and so to Cathcart, opening in May 1886 .
In 1887 plans were reinstated to complete the loop, but it didn't open until 2 April 1894, along with Pollokshields West station. In the early twentieth century steam trains were running every ten minutes, although the line always struggled with competition from trams, and trains ran only hourly from the 1950s.
May 1962 saw the introduction of the electric "Blue Trains" after the line was electrified, prompting a bit of a revival, and Sunday trains ran for the first time since the line opened.
More Then & Now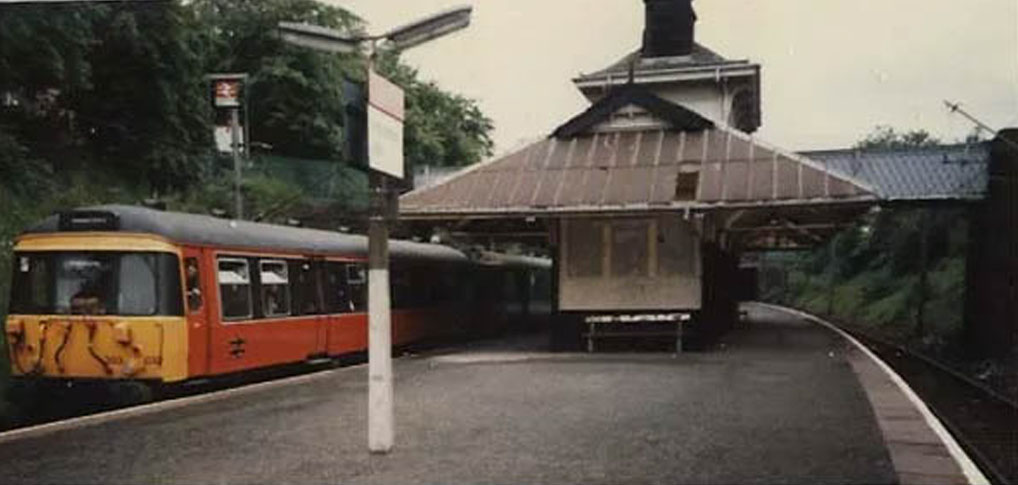 Above: Class 303 Blue Train (but latterly in SPT livery) to Glasgow Central, 1987 (
Ewan Crawford
) & 2018
Above: Outbound train to Maxwell Park, 1987 (
Ewan Crawford
) & 2018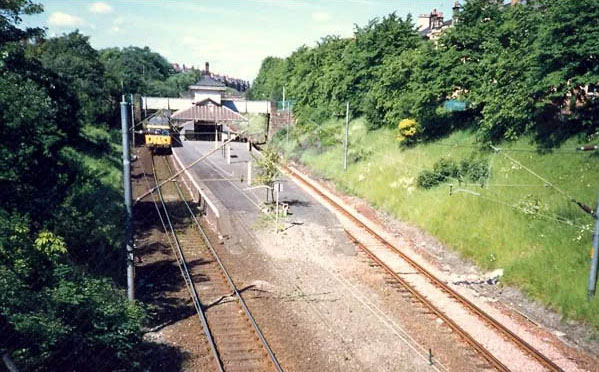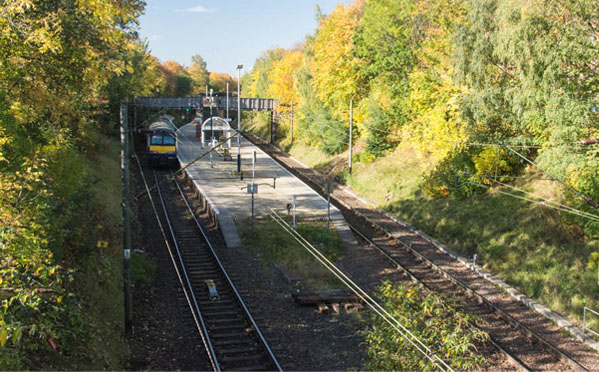 Above: View from Darnley Road, 1987 (
Ewan Crawford
) & 2018
Demise
The Strathbungo Society News reported on the deteriorating state of the station in summer 1987, and the demolition of several other stations on the line. The Society had been asked by the Scottish Civic Trust to consider the adoption of the station building, but the proposal was felt to be beyond its practical and financial resources, and the society declined. No other proposals were made and the station was presumably demolished soon afterwards.
References
{3557955:3L59WSGV};{3557955:FPW9U2X3}
vancouver
default
asc
no
1896