Where am I?
A collection of then and now photographs of Strathbungo and the surrounding area. See how many you can spot, before dragging the slider to reveal. When done, hit the Reveal button for more info. Enjoy!
The Queen's Garage
Can you locate the Queen's Garage?
Drag the little slider from the left to see how it looks now.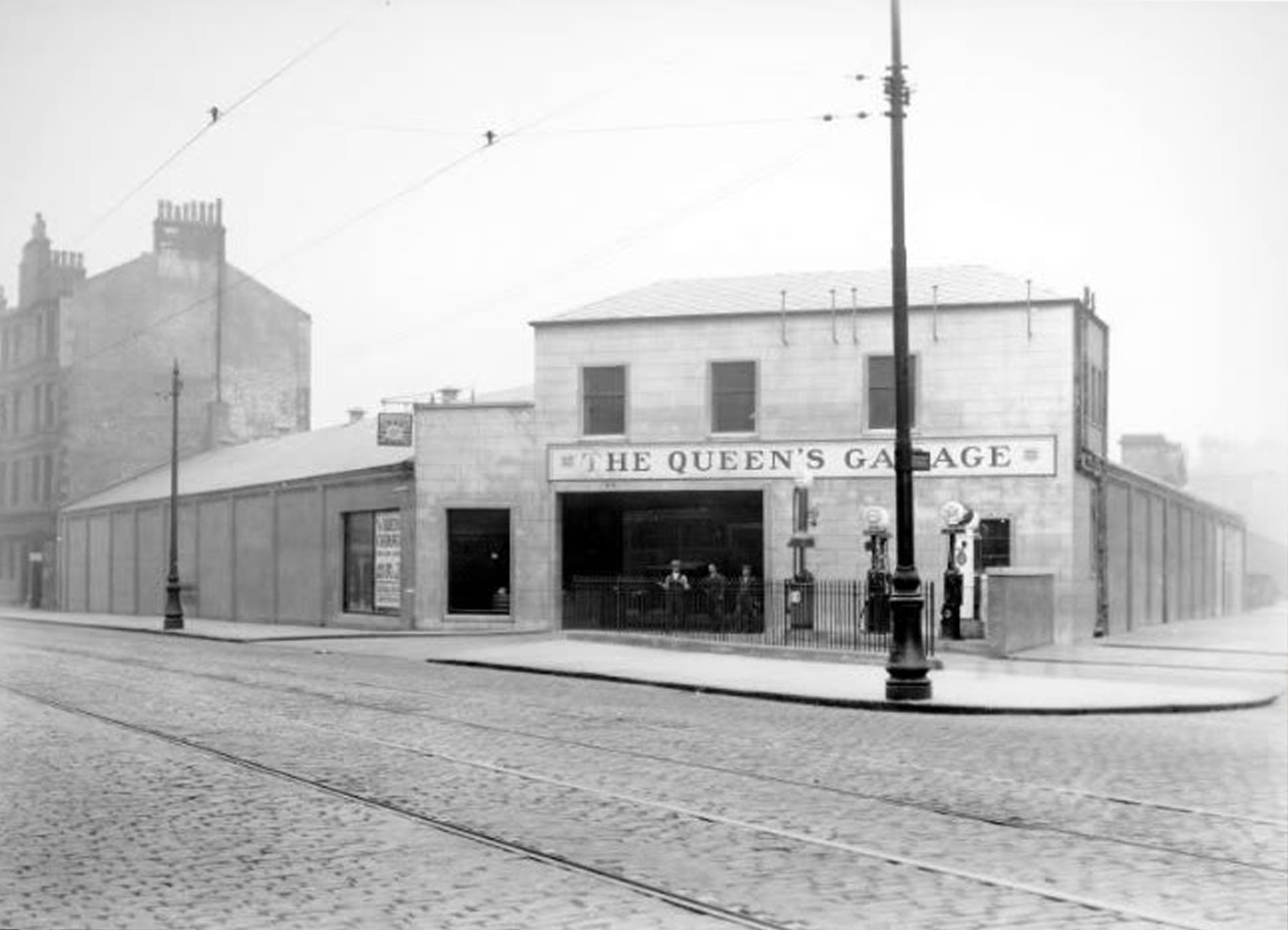 Thanks
A word of thanks to Grant of PastGlasgow, who pointed me to the plugin that allowed me to show before and after photos with such ease. He also likes creating then and now photos, including some of the southside.
---